Situated at the heart of Sonoma County, Santa Rosa is a lively and beautiful city in California's famous wine country. As the county's largest city, Santa Rosa has a combination of cultural attractions, world-class wine, an exquisite culinary scene, and unique family-friendly events. It's also considered an education stronghold for California schools, with numerous top-notch public and private schools. Apart from the vibrant social scene, charming downtown district, and fun entertainment options, Santa Rosa is also home to an incredible performing arts scene with several local theaters that regularly produce musicals and plays.
And although Santa Rosa is home to some unbelievable luxury real estate, it's actually more affordable than many counties in California. Overall, Santa Rosa is a beautiful place to live with a year-round temperate climate, great job opportunities, and plenty of open space.
Why is Santa Rosa such a popular place to live?
Santa Rosa is conveniently surrounded by the bucolic beauty of Sonoma County's wine region, while also being near retail, dining, tourism, and recreation. The city is easily accessible via air or interstate, and the Sonoma County Airport offers daily flights to Las Vegas, Portland, Seattle, Los Angeles, and other major airport hubs including Phoenix, Dallas, and Denver.
Families are attracted to Santa Rosa's educational environment, with an extraordinary public school system highly ranked on a national and state level. There are also many top-rated private schools in the area and secondary institutions like Sonoma State University and Santa Rosa Junior College. Santa Rosa is also known for being a diverse and welcoming place to live. It's considered one of the best cities in the country to raise a family, which isn't surprising considering the excellent schools and family oriented neighborhoods.
Santa Rosa has a stable economy and a low unemployment rate. The most notable industries in Santa Rosa include healthcare, retail, education, and manufacturing. Sonoma County is one of the city's largest employers in the city, and the county's average salary tops the national average. Outdoorsy types will find plenty to love about Santa Rosa, with its abundance of outdoor recreation, great parks, and the Pacific coastline close by. Wine aficionados and gourmands have their pick of great restaurants and dozens of prestigious wineries.
Santa Rosa luxury real estate market trends
According to the latest report from Realtor.com, Santa Rosa's median listing price is $700k and the median sale price is $698.6k. As of November 2021, Santa Rosa was a seller's market—with more buyers than available inventory.
Considering how desirable the community is among buyers, and how affordable it is in the context of an expensive state, investing in luxury real estate in Santa Rosa is increasingly popular. With the pleasant Mediterranean climate, great economic infrastructure, and the city's reputation as an education stronghold, there are plenty of opportunities for investment in this bucolic town.
Demand for housing in Santa Rosa remains strong—to the point where the city and region are experiencing a supply shortage. Moving forward, expect the average sales price for single-family homes and luxury real estate to increase. Santa Rosa boasts the largest job center in Sonoma County and provides excellent accessibility to transit and Highway 101, which will only increase the area's popularity, particularly for commuters.
There are a few trends to keep an eye on in the luxury market, including continued low inventory, more demand for turnkey properties and new construction, and continued migration from larger Californian cities. With more people working from home than ever before, affluent buyers prefer splitting their time between residences aligned to their lifestyle preferences, rather than permanently relocating to one location.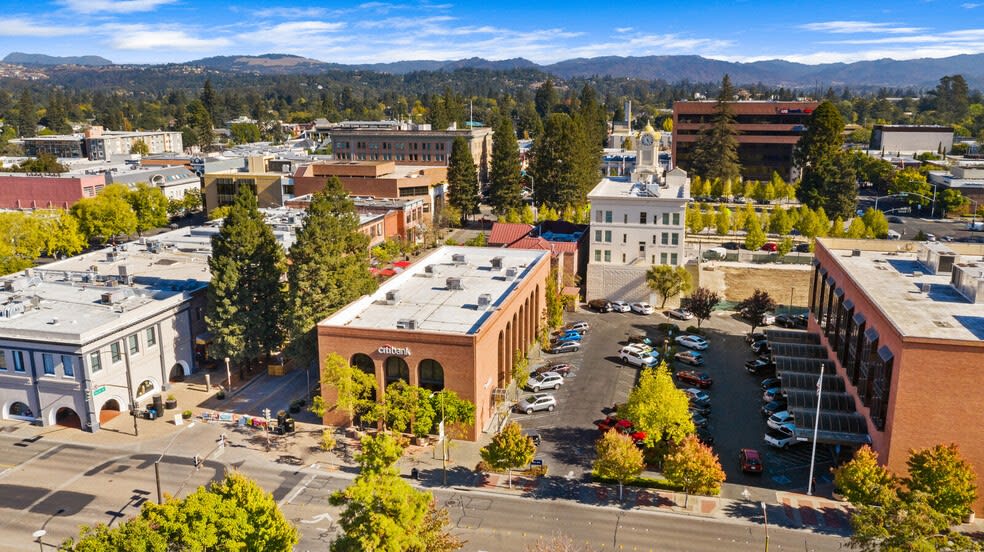 Credit: LoopNet
The Santa Rosa housing market
Don't expect any significant changes in the housing market in the near future. If you are keeping tabs on the local luxury real estate market in Santa Rosa, you might be prepared to make the move toward buying or selling next year, but there are a few things you should know first.
Interest rates were at record lows in the past year, so many buyers were eager to purchase homes and lock in a low mortgage rate for the long term. Those interest rates are unsustainable, and it's all but certain that the Federal Reserve will raise interest rates (and mortgage rates by extension), over the next year. For sellers, that means they may have fewer buyers competing for their home, and thus profits might not reach the astronomic heights they did over the past year.
Whether you're buying or selling, the best way to approach the market currently is to watch carefully, research, prepare, and consult with a real estate professional who is knowledgeable about your targeted market.
Santa Rosa's best neighborhoods
Santa Rosa is known for its historic vineyards, expansive parks, and laid-back community. It's an ideal destination for retirees, families, and young professionals. Santa Rosa's neighborhoods each offer something distinct for their residents.
Skyhawk
Skyhawk is one of Santa Rosa's high-end real estate neighborhoods, with a median home price exceeding $1 million. Skyhawk boasts a tight-knit community and one of the area's most desirable schools, Austin Creek Elementary School. Skyhawk is perfect for anyone seeking a sense of exclusivity and respite from the rest of the city.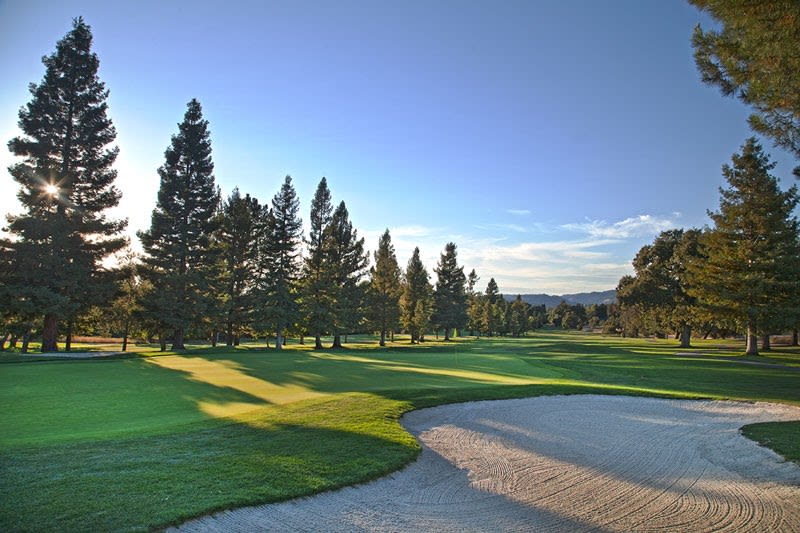 Credit: Bennett Valley Golf Course
Bennett Valley
A historic neighborhood known for attracting retirees, Bennett Valley is an upscale residential community known for its premium grape cultivation, where you'll find primarily custom homes. Bennett Valley is also home to many amenities and entertainment options, including the Bennett Valley Golf Course, parks, and various shopping centers. Most homes exceed values of $1 million and often have elaborate features such as private pools and large yards.
Fountaingorve
Fountaingrove is a vibrant community and lifestyle destination nestled in the hills of Northeast Santa Rosa. Known for its breathtaking vistas and luxurious accommodations, this master-planned community is one of the most coveted neighborhoods in all of Santa Rosa. It's also home to the Fountaingrove Club,, Sonoma County's only member-owned, 18-hole private facility.
Other luxurious Santa Rosa neighborhoods include St. Francis Acres and the Historic McDonald District near downtown Santa Rosa.
Looking at Santa Rosa homes for sale?
As a longtime California resident living and working in Sonoma County, realtor Tim Debellis is a skilled Santa Rosa real estate agent you can trust to help you buy or sell a home in this beautiful region. Contact Tim Debellis today for expert guidance when buying or selling Santa Rosa residential luxury real estate.