So, the time has come, and you are ready to put your Sonoma County home up for sale. Perhaps you have your eye on a larger residence with more bedrooms, or you want that larger outdoor living space with a pool. Maybe you want to upgrade to a mountain view, a coast view, or just move closer to family. Whatever the reason, there are important steps to consider before putting your home on the market.
The
current market
for homes for sale in Santa Rosa, Windsor, and Healdsburg remains strong, so sellers will want to exploit all options to maximize the return on their investment. The best way to promote your home will be to work with a professional photographer who knows all the ways to spotlight your home's unique attributes.
A
professional photographer
and videographer can help make your home look its very best for potential buyers. It's amazing what the right lens, lighting, and angles can do to showcase all the features and architectural elements of space in still images and/or in a slick video. Many agents are even incorporating drone photography into their marketing strategies because it provides an aerial view of the property, making it possible for potential buyers to envision the immediate neighborhood and plot of land.
When hiring a photographer and videographer, it's important to prepare your home beforehand. Here are some things you might want to ask yourself.
Are there any cosmetic or structural repairs to consider?

Depending on the age of your home and the last time you made upgrades, there may be some structural work, routine maintenance, and cosmetic issues you may want to consider taking on. Repairs are inevitable when selling a home, especially if you've lived there for more than just a few years. Fixing leaky faucets, repairing the outdoor fireplace chimney, and regrouting pool tiles may be simple for the handiest among us but are worth hiring professionals to take on to ease your burden. If your home is older, it's worth reviewing the plumbing and ensuring that the roofing is secure and up to date. Replacing old roof shingles, updating outdated appliances, and painting the exterior of your home can make it look much more appealing to buyers. Keep in mind that these types of repairs can be expensive, so be sure to set aside a budget for them. Putting in the effort and time to do some repair and maintenance on the home will make it more appealing to buyers and make your photographer's job easier!

The most straightforward way to quickly and dramatically spruce up your home is simply by giving it a fresh coat of paint in warm neutral tones and to clean, clean, clean!
What about "staging" the home?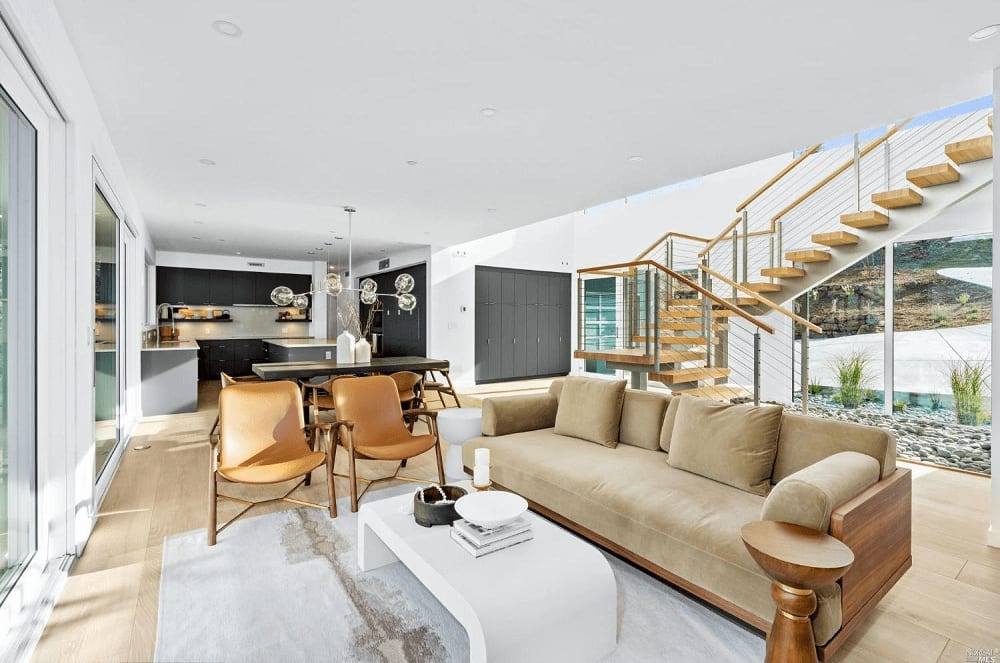 Image courtesy of Tim DeBellis
"All the world's a stage…" And so is your home! Staging your home means making it look as much like a model home and a blank slate as possible and/or adding items that showcase the uniqueness of the space. Staging is as important for photography and videography as it is for open houses. It enables potential buyers to easily insert themselves into the space and imagine how they might make it their own. Staging requires a little "depersonalization" of your home, as well as some cosmetic improvements.
To prepare your home for photography and virtual or in-person open houses, you'll want to remove all or most of the personal items from the walls and closets. That means packing up those family photos from the fireplace mantle and thinning out your wardrobe for a little while. Things like heirloom china and your home office should either be packed or organized neatly. Your agent may wish to enlist the support of a professional staging service or may have someone on staff to assist. In addition to clearing the home of clutter, it may be advisable to clear out a third to half of your furniture.
Staging isn't all about removing items; it's also about how to spotlight unique elements of your gorgeous property and what can be added to invigorate and rejuvenate its appeal. A qualified professional will be able to analyze what elements can be added or placed differently to maximize the unique selling points of your space. Professional stagers will have a selection of furniture, lighting options, plants, and rugs on hand that has proven market appeal and can be used temporarily in your home. For even more tips and strategies for staging your home, check out these
15 tips
from HGTV.
Once you have invested time and effort in preparing your home for professional photography, you will want to make sure those fantastic images are put to work.
What is the marketing and promotional strategy?

Work with an agent who knows how to leverage the Internet because let's face it, we spend the majority of our days on our computers and our phones. The Internet is the first place we turn to find the best restaurant for date night or where to go away for the weekend with the kids. So, it's not a surprise that it's also the first place potential home buyers go to explore life in other states, cities, and neighborhoods and imagine themselves living in new homes. What initially pulls and attracts buyers to a particular webpage and a particular home? The strength of the visuals. The best way to attract buyers is by having great photos and videos of your home online.

There are a variety of digital marketing platforms beyond the MLS that you will want to exploit to promote those fantastic images of your home. You might want to consider a virtual walkthrough of your home enabling visitors to tour the space and select different rooms to see more information about its features.

You also have the option of including a virtual open house in your marketing plan. A virtual open house is similar to a walkthrough, but your agent would be present to lead the virtual tour through the home as a kind of "webinar" and answer visitors' questions that they submit through a form or chat window. This can help to highlight key features of your home, such as hardwood floors, updated kitchens and baths, guest quarters, and fitness rooms that might not be as obvious in photos alone.
Think outside the box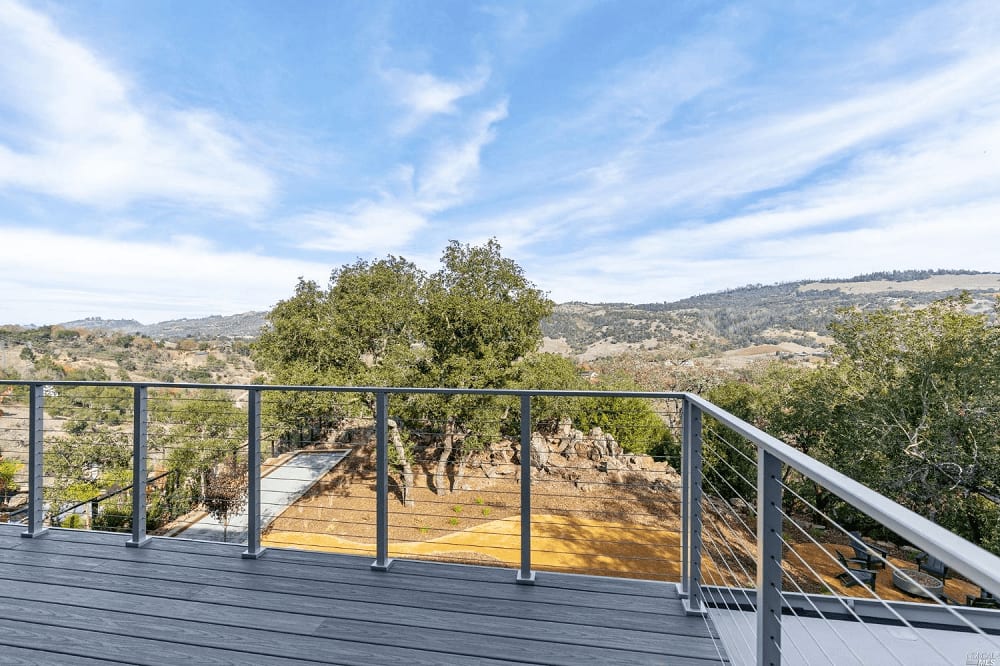 Image courtesy of Tim DeBellis
Lastly, as you embark on this process, collaborate with your agent to develop a plan that spotlights more than the physical elements of the space, more than "four walls." Get creative with your agent and develop a narrative around the space and the neighborhood. Sell the story and the dream that your home represents, and not just its structure. By weaving a unique lifestyle through the architectural elements and rooms of your home, buyers imagine themselves and their future life emerging from within and develop a powerful emotional connection.
Tim DeBellis
of W Real Estate specializes in serving luxury buyers and sellers in Santa Rosa, Healdsburg, Windsor, and the surrounding communities. He is a longtime resident of Sonoma County. Let Tim help you to prepare your home for professional photographers and develop a detailed promotional plan today.
Contact Tim today
.

*Header photo courtesy of Tim DeBellis