Healdsburg is a top-rated place to live in Sonoma County, beloved for its charming 19th-century town square and classic small-town lifestyle. Ranked as one of the best California small towns and one of the best on a national level, Healdsburg continues to be a desirable place to live for affluent individuals investing in real estate or seeking an idyllic place to settle down.

The past few years have been unprecedented due to the ongoing pandemic. 2021 in particular has seen historically low mortgage rates and record-breaking shifts in the luxury housing market and the nationwide marketplace as a whole. More people than ever purchased luxury real estate as the 2020 boom extended into 2021.

Several factors have contributed to the housing boom and the influx of buyers seeking real estate in pastoral or suburban areas versus cities rife with urban congestion. We have seen an intense seller's market as demand depletes inventory and causes prices to soar. The main reasons for this high demand comes from a changing workforce as remote positions and work-from-home became the norm.

Other contributing factors include the rise of cryptocurrency, rising stocks, shifting values due to COVID-19 stressors, and increased savings. Since more people are working from home than ever before, buyers are seeking more space to create home offices and a firm division between work and life. Nowadays, professionals are inclined to live in more luxurious areas since they no longer have to worry about commute times. Combining work, life, and play at home has become a primary home buying motivator.

Moving into 2022, it is easy to look back at the past two years and wonder what lies ahead. We have never seen a year like 2021 before, but the same could be said for 2020, too. Will 2022 be another year full of firsts? Can we anticipate the housing boom to continue into the new year?

Of course, we can't predict the future, but the following guide will give you an overview of what to expect from the Healdsburg luxury market in 2022 so you can make informed decisions concerning your real estate portfolio. Will 2022 build on 2021's momentum or can we anticipate a deceleration?
Home prices will continue to rise


Experts predict that Bay Area home prices will continue rising, albeit at a slower pace. Instead of the breakneck speed in which prices soared in 2021 (nearly 20%), prices will rise, but in smaller increments. Realtor.com predicts a 2.9% rise, while the National Association of Realtors (NAR) estimates 5.7%.

Expect the luxury market to remain competitive because of low inventory. Luxury homes are selling faster as demand skyrockets, leaving fewer available houses on the market. Low inventory combined with increased demand will continue to push prices upward across all luxury price points.
Low inventory


The most notable driving factor determining the 2022 market outlook is limited inventory. Economists say that bidding wars and a competitive environment will persist, but the good news is that prices will rise at a
slower rate
, easing sales activity and creating a better environment for buyers. But overall, the imbalance will continue boosting home prices for the foreseeable future. The best way to navigate the market is by hiring an expert real estate agent who is savvy in the luxury market to guide your decisions and help you find the best deals.
These conditions strongly favor sellers. Anyone looking to sell their home has chosen an opportune time to do so, especially in the Bay Area, where the inventory crunch is more severe than other places in the country, as this is a highly coveted place to live.
If there is a sudden rise in inventory in 2022 with more homes coming into the Bay Area market, that would create a more balanced market between buyers and sellers. It's hard to say if that will happen or not. One thing affecting inventory is construction standstills and underdevelopment in recent years due to the pandemic.
As the stressors caused by COVID-19 finally start relaxing, builders are going back to work on residential development projects and signing new contracts for the future. Reports also signal that many homeowners are looking to sell, so inventory problems should start to level out later in the year. The market should eventually rebound from the inventory lows of 2021.
Mortgage rates are expected to rise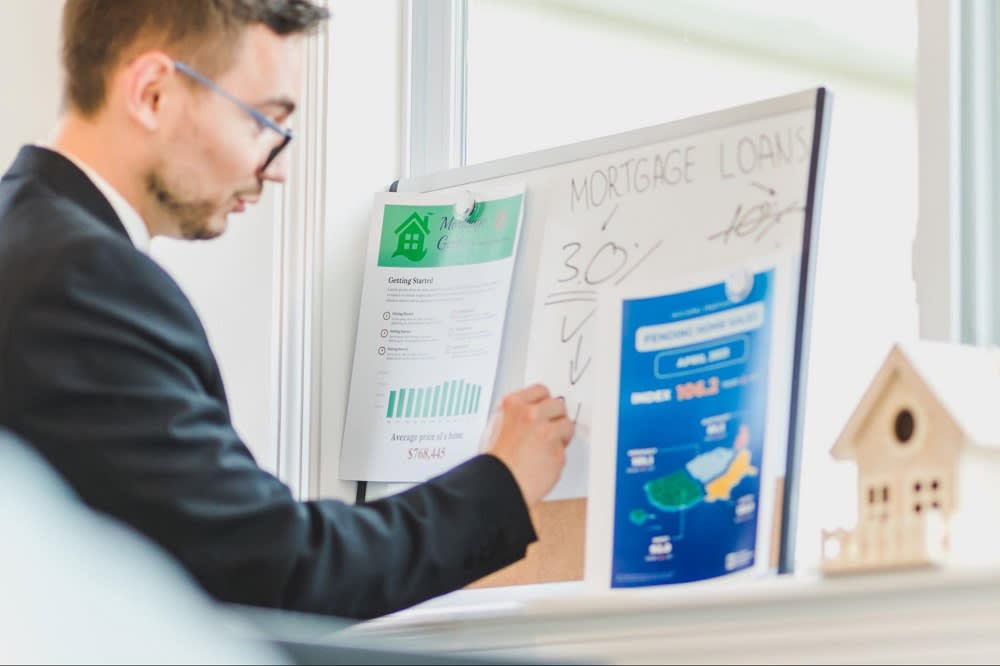 Even though mortgage rates are currently sitting at near-historic lows, experts such as chief economist Dr. Lawrence Yun of the NAR forecasts the 30-year-fixed mortgage rate will
increase to 3.5%
by the end of 2022 as a result of the Fed raising interest rates to control inflation.
Realtor.com shares a similar prediction, albeit slightly lower at 3.3% throughout the year and then elevating to 3.6% by end of year. Why will mortgage rates be higher in 2022? A combination of factors that includes soaring inflation, interest rate hikes, and smaller bond-buy programs.
Fewer bidding war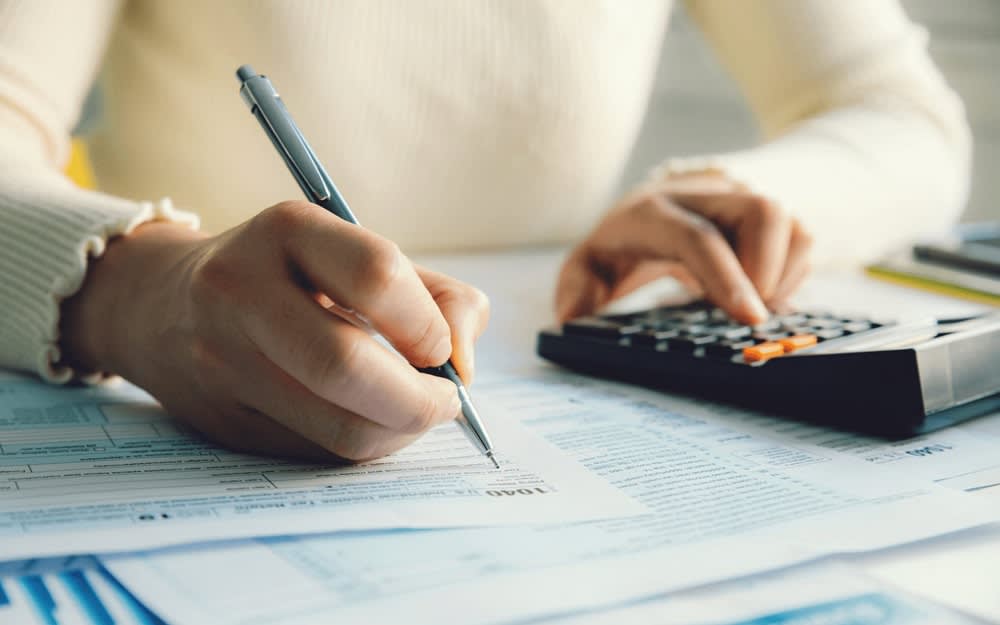 Bidding wars will still happen in 2022, but it shouldn't be as dramatic as what we saw in 2021. Chief financial analyst
Greg McBride from Bankrate
expects that the strong economy and labor market will keep the housing market more robust than ever. However, the expected increase in mortgage rates will price some buyers out of the market.
In short, inventory is still low, but houses are predicted to stay on the market longer with fewer buyers able to afford available properties. Most of this will only impact buyers seeking homes below the $400,000 price point — luxury buyers will find even less competition in the new year even if supply still won't quite meet demand.
Current Healdsburg market trends


By examining
Healdsburg market trends
at the tail end of 2021, we can get an idea of what to expect in the new year. Homes typically range from the lower million-dollar range to $15 million. The median home listing price is $1.3 million, and the median sold home price is $1.2 million. Healdsburg's median price is trending 13.6% upward year over year.
The sale-to-list price ratio is 99.85%, meaning homes are selling approximately for asking price. Like most Bay Area markets, Healdsburg is a seller's market right now and will likely continue to be one in 2022.
California's Bay Area market is one of the fastest-growing in the state. San Francisco is one of the few markets in which sales prices dropped 7.8% this past summer, but once you move out of the metro area, you will find that prices of Bay Area homes are rising due to higher demand and will likely continue to do so in 2022. It's a great time for sellers, since more buyers are interested in moving to mid-size cities or suburban areas where they can purchase larger homes.
Sonoma/Napa County is still a beautiful and luxurious place to search for a home in Northern California. This stunning region is revered for its world-class wine, temperate climate, and impeccable culinary scene. From upscale coastal properties to custom homes overlooking scenic backdrops, there are plenty of options for even the most discerning buyers. Healdsburg is a popular town and a lavish lifestyle hub centered around old-world charms and luxury homes.
In Healdsburg, you can find just as many classic Victorian homes as you can traditional Craftsman and modern builds. Framed by the Pacific Ocean and the Napa Valley, Sonoma County is blessed with gorgeous views of rolling hills, vineyards, and redwood forests. Anyone seeking property in Wine Country is in for a treat in this picturesque region.
House hunting should become easier in 2022


Recent reports indicate that house hunting should become easier in 2022, but buyers will likely still need the assistance of an experienced real estate professional to assist them in navigating this fast-paced marketplace. It might be more challenging to find bargains come 2022, even as inventory slowly increases. Experts
believe
that 2021 was the peak of the current house-buying frenzy and should give way to a relatively normal housing market as time goes on.
Signs of this already happening include the following indicators:


Supply bouncing back at the fastest pace since May 2021
Added multifamily units
Bidding wars are slowing down
Building permits rose, giving way to more residential construction in late 2022 and beyond
Looking for homes for sale in Healdsburg?


Deciding to buy or sell a home is a significant and emotional decision. Give yourself the best chance at finding the right home by connecting with a local expert and experienced real estate professional with W Real Estate agents.
We would be happy to help you find Riverfield homes in Healdsburg and other beautiful homes for sale in Healdsburg. Contact
W Real Estate
today to begin your search.

*Header Credit: Sonoma County Tourism